Company Overview
Novelty Data Solutions LLP, incorporated in the year, 2016 has grown organically with a client base across US, EMEA and ISC regions.
Novelty-Data is a Technology solutions company specialized in Product Engineering, Design, Development, Consulting, Validation/Verification, and Application Modernization.
The Novelty-Data team has been actively engaged in end-to-end Product Development & Engineering services across various verticals/domains – VLSI, Embedded Systems, Banking & Financial Services, Telecom, Retail, Healthcare, Manufacturing, Legal and IT Infrastructure.
We have successfully set up offshore teams to deliver niche solutions in the area of embedded systems, device drivers, data analytics, mobile computing, business process automation, automation, and IT infrastructure services. As part of our Talent acquisition vertical, we have been instrumental to tap the top talent from the market and deploy in our strategic client's prestigious R&D and product development activities.
Novelty-Data's collaboration with its partner ecosystem has been instrumental in partnering with its clients to create a transparent, value-based relationship, leveraging the extensive experience of its team to provide innovative solutions in a wide range of technology domains. Novelty-Data's professional services vertical is part of a partner company's incubation centre which is an ISO 9001 Certified Company with several Fortune 1000 customers.
Headquartered in Bangalore (India), with a development center at Hyderabad (India), and nearshore offices in Denver (United States of America) and nearshore office in London (UK).
The Novelty-Data team has passionately designed, established, and practicing an innovative engagement model "Clear Glass Engagement Model". As part of Clear Glass Engagement, we have several success stories of building and providing ODC solutions in a rapid and 100% transparent manner.
We have pioneered a concept known as "CIO as Service" and helping organizations who aim to benefit from the latest trends in Technology and Innovations.
At Novelty-Data, we are on a constant lookout for a talent pool of skillful and experienced software professionals who have a strong affinity, enthusiasm, and command on programming languages, technology stack, frameworks such as .net, java, MEAN stack, PHP, Open source and other full-stack web development. Also, we are one of the fast-growing companies to provide boutique services on web development to micro and medium companies using proven frameworks such as WordPress, Magento among others. We have set up a technology lap for developing and testing applications on iOS/ Android, IoT, and automation.
Leadership Team
Shri Venkat Prasad Tammineedi is a visionary, a serial entrepreneur, an alumnus of the prestigious REC (NIT) Warangal with over 35 years of industry experience.
Shri Venkat Prasad, founded his first company in 1990. His group of companies have employed more than 400+ persons and export the services/products to over 40 countries. His belief in "Do it right the first time", diligence, hard work and focus on quality is the key to his success.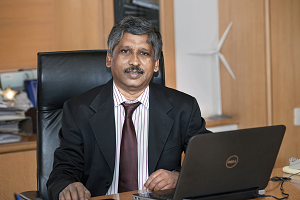 Shri VenkatPrasad Tammineedi, Chairperson
Shri Venkat Prasad is a chairperson of Novelty Data Solutions, founder of VeeVee Controls Pvt Ltd and associated group of companies.   His leadership , encouragement, support has been instrumental in the growth of Novelty Data Solutions from its inception.
Shri Venkat Prasad has been involved in philanthropy and has been helping hands for hundreds of families.
Novelty-Data Solutions LLP is co-founded by Ram Taluri, who has been in the technology industry for last 23 years. Ram is a passionate technology professional, worked earlier with reputed Organizations across the globe and has been instrumental in delivering multi-million $ programs across the world. Ram is fully hands-on in programming in the areas of .net, python, RDBMS, no-SQL databases, IoT, automation and plays a role of agile coach. Ram has more than 10 years' experience in product development and architecture.
Ram always believes in value addition to partners and customers. Ram has passionately designed, established, and currently practicing an innovative engagement model "Clear Glass Engagement Model".  More than dozen customers have been benefitted with the CGE model in last 4 years.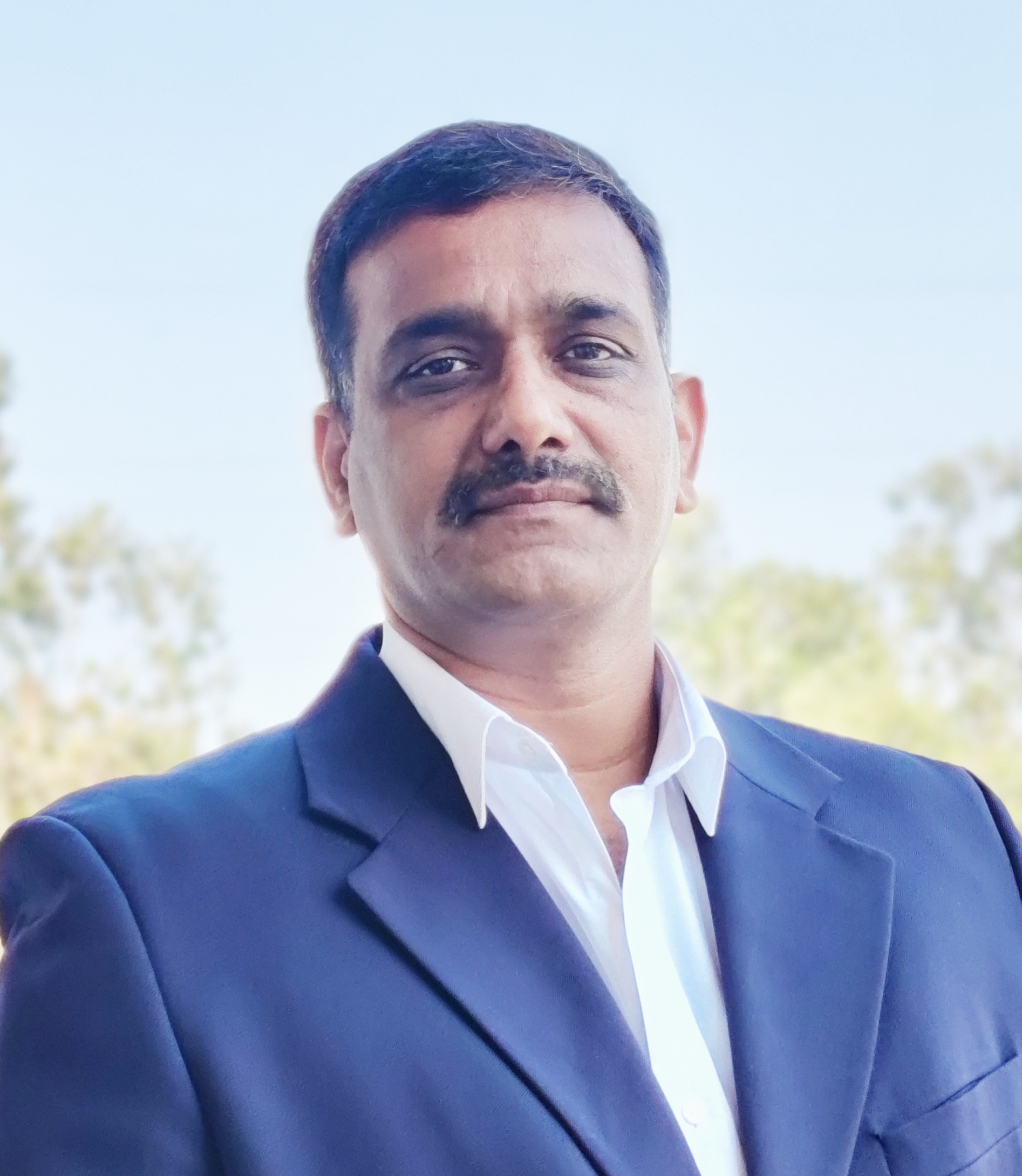 Ram's knowledge and experience cover a number of business domains such as Banking, financial services, logistics, retain, manufacturing, loyalty programs, e-Commerce, hospitality and infrastructure. Ram has several technical and management certifications and has extensively travelled and worked in many countries across Europe, Australia, East Asia, Africa and Americas on key projects and assignments.
The biggest challenge in an information technology industry is longevity and attrition of technical staff. Ram has been instrumental in bringing in his ex-colleagues together to be part of Novelty-Data solutions which has helped in attracting talent, addressing the biggest challenges and risks associated with longevity, attrition, trust and customer satisfaction.
Shubhangi is a founding member and COO at Novelty-Data.  She is responsible for designing, implementing business strategies, plans, procedures, and setting comprehensive goals for the performance and growth of the organization.
Shubhangi previously worked as a scientist at the ISRO (Indian Space Research Organization), a techie at Infosys, and a business process architect at Bosch India.
Shubhangi , a NTSE scholar, holds BTech Degree, and has a total work experience of over 23 years. Shubhangi has been instrumental in the design, and development of wireline technology solutions at Infosys.
And is credited with the successful business process transformation for the operational excellence at Bosch India. Shubhangi also worked as a senior member towards CMMI and ISO compliance.
Want more information ?
Request a quote about our web and mobile application development services. Click here for Brochure
Tell us about your project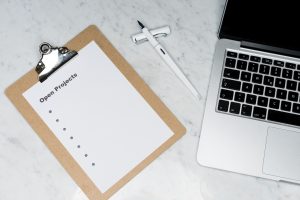 Let's discuss your project and find out what we can do to provide value.